Vendor Tabling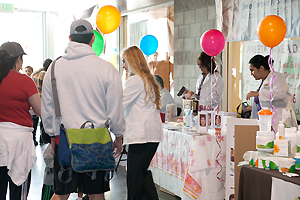 Promote your business at Silver Creek Sportsplex with tabling—an opportunity to engage potential clients and customers face to face. 
Tabling is available during most normal programming days as well as during some special events such as open houses, customer appreciation days, and tournaments.
Cost
$30/hour during primetime hours (Friday-Sunday)

$20/hour during non-primetime hours (Monday-Thursday)

To apply for a tabling date, please contact us.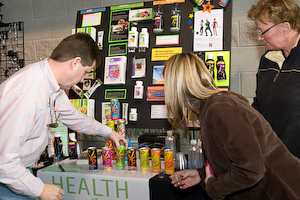 Please note:
Maximum vending area 10' x 4'.  Up to two 2'x5' tables will be provided.

Please bring your own linens and displays. Tables must be covered and linens must go to the floor.

Tables will be assigned on a first come, first served basis. Only one vendor per "kind" will be accepted per date.

Vendors are not permitted to approach or harass customers.

Vendor assumes all responsibility and risk to his/her property and will monitor property at all times.

Absolutely no profanity or nudity allowed at any time, on any print or other media.  All materials must be appropriate for viewing by children.

Deadline is one week (7 days) prior to vending date.

All items for sale or to be given away must be approved prior to tabling date.

A resale license is required if you will be selling anything.  Please provide a copy.

Silver Creek Sportsplex logo, or the logo of any business within the Sportsplex, may not be used without permission.

Failure to meet these requirements may result in the vendor being asked to leave.  No refunds will be provided.