We pride ourselves on having the best party food in town! All our food is prepared to order at our on-site restaurant, High Five at the Plex. You may bring your own birthday cake, but no other food or beverage items are allowed from outside.
---
Food
Once you've booked your party, we'll reach out to you a week before your party to obtain your order, see the menu below.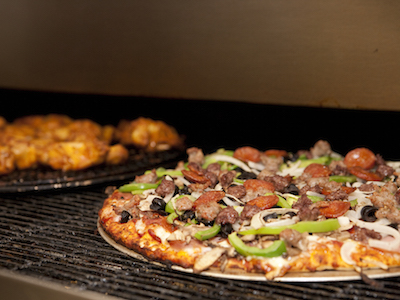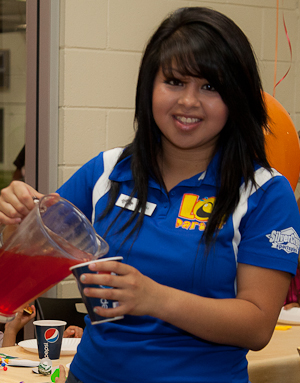 * THERE IS NO CHARGE FOR PITCHERS OF TAP WATER.
* PRICES SUBJECT TO CHANGE WITHOUT NOTICE.
Beverages
Bottomless fountain beverages are included for the children in your party. Additional beverages will be purchased from LOL Parties. When finalizing your party details you will be asked to place your beverage order
Fountain Drinks (included for children in party):
Additional fountain drinks may be purchased for an additional $1.50 per person (adults & children).

We offer unlimited refills of fountain drinks.

Pepsi, Sierra Mist, Pink Lemonade, Tropicana Fruit Punch, and water

The fountain drinks are served in pitchers and placed in your party room.

We do not sell beverages by the pitcher.

Your Party Coach will be happy to refill your pitcher when it gets low
Bottled Water ($1 per bottle):
These are $1 (+tax) each.
These are 16.9 oz bottles of water.
100% Fruit Juice ($40 per case + tax):
We offer Capri Sun pouches by the case

40 Pouches Total

10 Apple
10 Berry
10 Grape
10 Fruit Punch